---
It's All About Our Midshipmen
The mission of the club is to support families of Midshipmen at the United States Naval Academy; to learn about their lives as Midshipmen and their opportunities in the fleet; to meet and share information and advice; and to bring the Naval Academy experience home to Southern California by providing related programs and activities.
If you're not already a member – Join Today!
Membership Information:  Leilani and Rico Emnace:  apcscmembership@gmail.com
Follow the Annapolis Parents Club of Southern California  Facebook page for more information.
Follow the US Naval Academy Alumni Association on their Facebook page for more information.
For those of you wanting to serve on the board or looking for ways to contribute,
please contact Toby & Julie Nassif at E-Mail:  apcscp@gmail.com
. . .
Class of 2024 – I-Day Information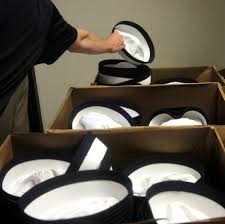 Class of 2024 parents,
In the previous 2024 I-Day and PTR update we instructed parents to use Gate 1, 3 or 8 to access the Yard. Updated information is below:
As a result of the continued COVID-19 concerns, the Naval Academy is open to essential personnel only. Gate 3 will remain closed to pedestrian and vehicle traffic throughout USNA Class of 2024 I-Days. Parents will not be able to walk through Gate 1 to accompany their plebes to Alumni Hall.
USNA staff will receive plebes arriving at the Yard on foot at Gate 1 and escort them to Alumni Hall for I-Day reporting. This process helps to mitigate COVID spread at the Academy and to the public. The Superintendent's intent is clear: "To maximize the safety of incoming plebes, their family members and friends along with USNA staff, Class of 2024 Induction will be closed to all guests, including parents, family and friends, the media and members of the public (including individuals with Yard access)."
Parents driving their 2024 Plebe to USNA for I-Day(s) must use Gate 8 for vehicle drop-off. Gate 8 can be accessed from RT 450/Baltimore Blvd, turning right at the Gate 8 sign onto Bowyer Road. Please proceed to gate and follow the security directions along with the instructions below:
a. We ask that you arrive at Gate 8 15 minutes before your candidate's scheduled report time in order to minimize traffic impact. We understand some will arrive earlier based on travel accommodations.
b. Security requirements dictate you shall provide identifications for all passengers as well as the candidate's Permit to Report Letter sent by Admissions. An electronic or hard copy will suffice.
c. You will then be allowed to drive from Gate 8 to the Alumni Hall lot to drop off your candidate. Parents/ family are not permitted to exit the car in order to prevent the spread of COVID-19 between family units.
d. After dropping off your candidate you will be routed back through Gate 8 to exit USNA.
Class of 2024 company assignment information: Admissions will send their scheduled email regarding that information after 2024 Induction Day(s). Additionally, all 2024 plebes will write a letter home with their company/platoon address in the first 72 hours of ROM.
Safe travels to all our plebes-to-be and the family members accompanying them. We appreciate your support of the above changes and information.
Sincerely,
Elizabeth Beedenbender
Director, Parent Clubs & Parent Programs
elizabeth.beedenbender@usna.com
U.S. Naval Academy Alumni Association and Foundation
247 King George Street, Annapolis, MD 21402
(410) 295-4000 | www.usna.com