---
It's All About the Parents of Mids at the Naval Academy
Our organization began in 1960 when Barry Plott, son of Roy Plott (CDR USN Ret.) and Dorothy Plott, entered the Naval Academy in 1964. Mrs. Plott met four women whose sons had also entered USNA with the Class of '64, but none of them had any knowledge of Academy life. However, Mrs. Plott was quite familiar with Academy life, so they agreed to meet each month for lunch. In addition, each woman was required to bring a new USNA mother to their luncheon each month. As a result, the group grew and grew. The group of mothers then arranged meetings to include fathers, and by 1970, the club membership voted to elect Officers and implement dues.  Over sixty-one years later, our Club's membership has grown steadily and today has over 150 members.
The mission of the Club is to:
Support families of Midshipmen at the United States Naval Academy (USNA),
Learn about their lives as Midshipmen and their opportunities in the fleet,
Meet, share information, and advise, and
Bring the Naval Academy experience home to Southern California by providing related programs and activities which promote friendship and fellowship among its members.
Thankfully our daughter's Blue and Gold Officer told us about the Parents Club while in high school. As rising 2nd Class Parents, we would be lost without our association and membership in the Annapolis Parents Club of Southern California (APCSC). The Club had filled in the blanks when we did not even know there were blanks to fill. This is N*ot College, and we already had two daughters who went through college, so it was not like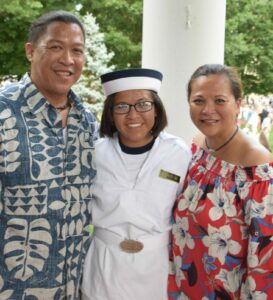 we were unaware. Just as Dorothy Plott and her peers welcomed other parents, we welcome and encourage you to join us on our journey. If you are not already a member – Join Today! We are looking for parents interested in becoming a USNA Parents Club officer. We need new club officers to support our Midshipmen's families as existing officers retire when their Mids graduate. If you are interested or have questions, please get in touch with us at apcscp@gmail.com. For membership information, email apcscmembership@gmail.com. Once a club member, follow the Annapolis Parents Club of Southern California private Facebook page for Club event details on our Summer Picnic, private Fleet Week event, Fall Harvest Packing Parties, and more! Be sure also to follow the U.S. Naval Academy Alumni Association on their Facebook page.
We look forward to seeing you at our events.
Leilani & Rico Emnace
Presidents, Annapolis Parents Club of Southern California
Go Navy, Beat Army!
. . .
APCSC Welcomes and Congratulates the Class of 2025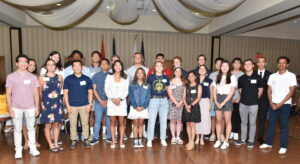 The Annapolis Parents Club of Southern California (APCSC) hosted a sold-out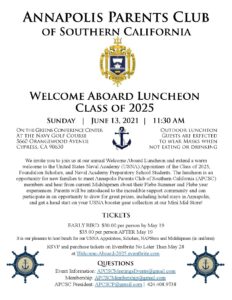 Welcome Aboard Luncheon at the On the Greens Navy Golf Course in Cypress, California, on Sunday, June 13, 2021.  Twenty-seven U.S. Naval Academy Class of 2025 Appointees, Naval Academy Preparatory School Students (NAPSters), and Foundation Scholar Students were in attendance. If not for COVID restrictions, APCSC would gladly have hosted more families. Capt Steve Buesher USN (Ret.)' 75 gave the Link in the Chain Presentation (PDF).  The Soon-to-be-Plebes had the opportunity to meet with current Midshipmen for an in-depth question and answer session to prepare for the weeks ahead. Lucky Appointee Elias won a gift certificate to our Mini Mid Store for traveling the furthest to attend the Luncheon. Parents and Appointees were able to shop the Mini Mid Store and gear up pre-arrival in Annapolis. Congratulations to Cole, whose name was drawn in the MID 100 raffle. Once Cole knows what company he is assigned, that company will receive a $100 donation to spend as they wish in their WARD ROOM courtesy of APCSC. With the Welcome Aboard Luncheon done, next up is Induction Day (I-Day).
I-Day
NAPSters & Foundation Scholars: Arrive USNA June 28
Appointees: Arrive June 29 – 30
Oath of Office Ceremony
Wednesday, June 30
1900
Eager to join the Annapolis Parents Club of Southern California?
Email apcscmembership@gmail.com
or click Join Today and fill out our New Member form!
Friendship and Fellowship at the Annual Summer Picnic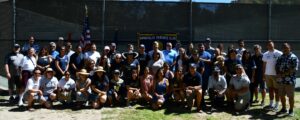 Annapolis Parents Club of Southern California
Annual Summer Picnic
August 1, 2021
Agenda (PDF)
The Annual Summer Picnic took place Sunday, August 1, thanks to Chairperson Sharon Frazier, who did an outstanding job planning and executing the event. The Summer Picnic was a great opportunity to meet with fellow APCSC members to share and receive valuable information about Plebe Parent's Weekend and the many different experiences the Midshipman have.  We met many of our Class of 2025 family members and heard first-hand from two Midshipman present of their summer training tours.  The Mini-Mid Store was very busy as parents stocked up on shirts, key chains, and decals. We appreciate Chairs Jeri and Russel Miller for making it possible for our APCSC members to shop USNA Mid Store items locally. Congratulations to our MID100 lucky winner Leena Carvalho and Company Nine, who will receive $100 for their WARD Room from APCSC. The picnic was a tremendous success.
We look forward to our next gathering.
Fleet Week 2021 Postponed to Memorial Weekend 2022

The Los Angeles Fleet Week event, originally scheduled to take place September 3 through September 6, has been postponed to Memorial Weekend 2022 due to COVID-19.  LA Fleet Week is an annual, multi-day celebration of our nation's Sea Services. It is held on the L.A. Waterfront at the Port of Los Angeles.  Entrance is free to the general public, and APCSC members have a bonus opportunity. Working with APCSC Alumni Member Steve Shatynski '83 (whose son Stephen was recently commissioned in 2021), Mike Shatynski RADM USN (RET) '79, President of the local Surface Navy Association (SNA), extended an invitation to APCSC members to join SNA as VIPs atop Turret 3 aboard USS IOWA. APCSC looks forward to participating in Fleet Week and the Surface Navy Association activities next year!
APCSC Brigade Parents First Annual HELLo Get Happy Hour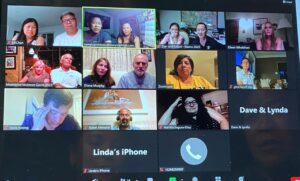 While three APCSC Mids are on Academy Exchange Programs at Coast Guard and West Point, the Brigade of Midshipmen Reformed on August 20, 2021. "HELL" O night was next, and then the A.C. Year (academic year) started on Monday, August 23, 2021. The Annapolis Parents Club of Southern California welcomed these transitions with a Hello of our own, and in honor of our Midshipmen, drank something blue or gold! On Friday, August 27, 2021, APCSC hosted its First Brigade of Midshipmen Parents' HELLo get HAPPY Hour.  It turned into a HELLo get Happy TWO hours because we enjoyed each others' company so much.  HELLo, Get Happy was a hit and will continue!
9/11 Navy and Air Force Football Watch Party
The Annapolis Parents Club of Southern California invited the U.S. Air Force Academy Parents Club of Los Angeles to watch the Navy and Air Force Football game on Saturday, September 11, at The Brews Hall Del Amo, in Torrance. As we watch the rival teams on the wide screens, we acknowledge the unity amongst the U.S. Military branches and thank those who have dedicated themselves to the service of our country.
The Navy Football team wore the first USMC-themed uniform, as explained on the gonavysports.com website.  Several USNA parents showed their spirit and were wearing the new uniforms as well. Over sixty Naval and Air Force Academy family members, friends, and fans joined the party. An Air Force Dad did all the push-ups with both sides cheering him on! Congratulations to our MID100 lucky winner Isaiah Montoya and Company Two, who will receive $100 for their WARD Room from APCSC. While a Naval Academy fan won the Air Force raffle basket, everyone went home a winner – a regular patron of The Brews Hall anonymously and graciously purchased dessert for everyone attending the watch party. It was a great ending to a not-so-great game end. Go Navy!
Looking Ahead:  Fall Harvest Packing Parties & Fall Meeting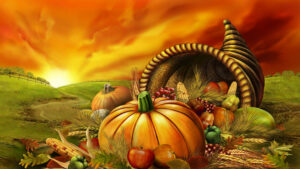 Through the Shoremates Program, the Fall Harvest Packing Parties have been scheduled for every geographic area in Southern California. Attend one, several, or all to meet and support the many Midshipman families in our Club – Your Mid is My Mid. What are our Packing Parties? Families are invited to gather with fellow Club Parents to make Care Packages for their Mids while having a great time meeting and sharing Naval Academy stories. Each family brings multiples of one item (some bring two things or more), ranging from sweet and salty snacks to healthier options. Contributions have included small toys, stress balls, water guns, gift cards to local grinds and coffee shops, hand warmers, cough drops, and encouraging handwritten notes. Packing Parties occur at parks, restaurants, or members' homes. Using the Priority Mail packing box the Parents or Area Coordinator brings, each family goes around and collects the items for their Mids' care package. USPS Priority Mail® Flat Rate service costs $15.50 for a medium box to ship. The package can weigh up to 70 pounds; the cost includes tracking, insurance up to $50, and delivery in roughly three business days. Each family mails their own Mid's package.
Areas Six and Eight (Orange County and surrounding areas) have combined and are packing on September 26 in the City of Orange. Area Seven (South Bay and Los Angeles County) are packing on October 16 at the California Yacht Club in Marina Del Rey. Area Five (210 Corridor) is packing at Hahamongna Watershed Park in Pasadena. Area One (Inland Empire and Desert) is packing on October 23 at a place still to be determined. And Areas Two (Ventura County and Central Coast) and Area Four (Santa Clarita and Antelope Valley) have combined forces and are hosting their packing party at the U.S. Navy Seabee Museum at Port Hueneme on October 30 – you want to add that party to your list! You may find more details and sign up for reservations on membership's APCSC Fall Harvest ALL Area Packing Parties Sign Up Sheet (Google Docs).  Select the sheet with the date(s) you will attend and sign up. RSVPs close twenty-four hours (1 day) before each event. Sign up and be sure to check back, so you know how many items to bring to each Fall Harvest.  Not a member? Contact APCSCShoremates@gmail.com to sign up to attend a packing party.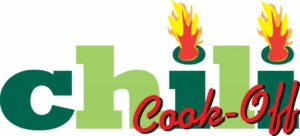 Be sure to save the date, Saturday, November 6, 2021, for our Fall Meeting Chili Cook-Off, during which we will also watch the Navy vs. Notre Game Football Game. More details will follow as the date nears.